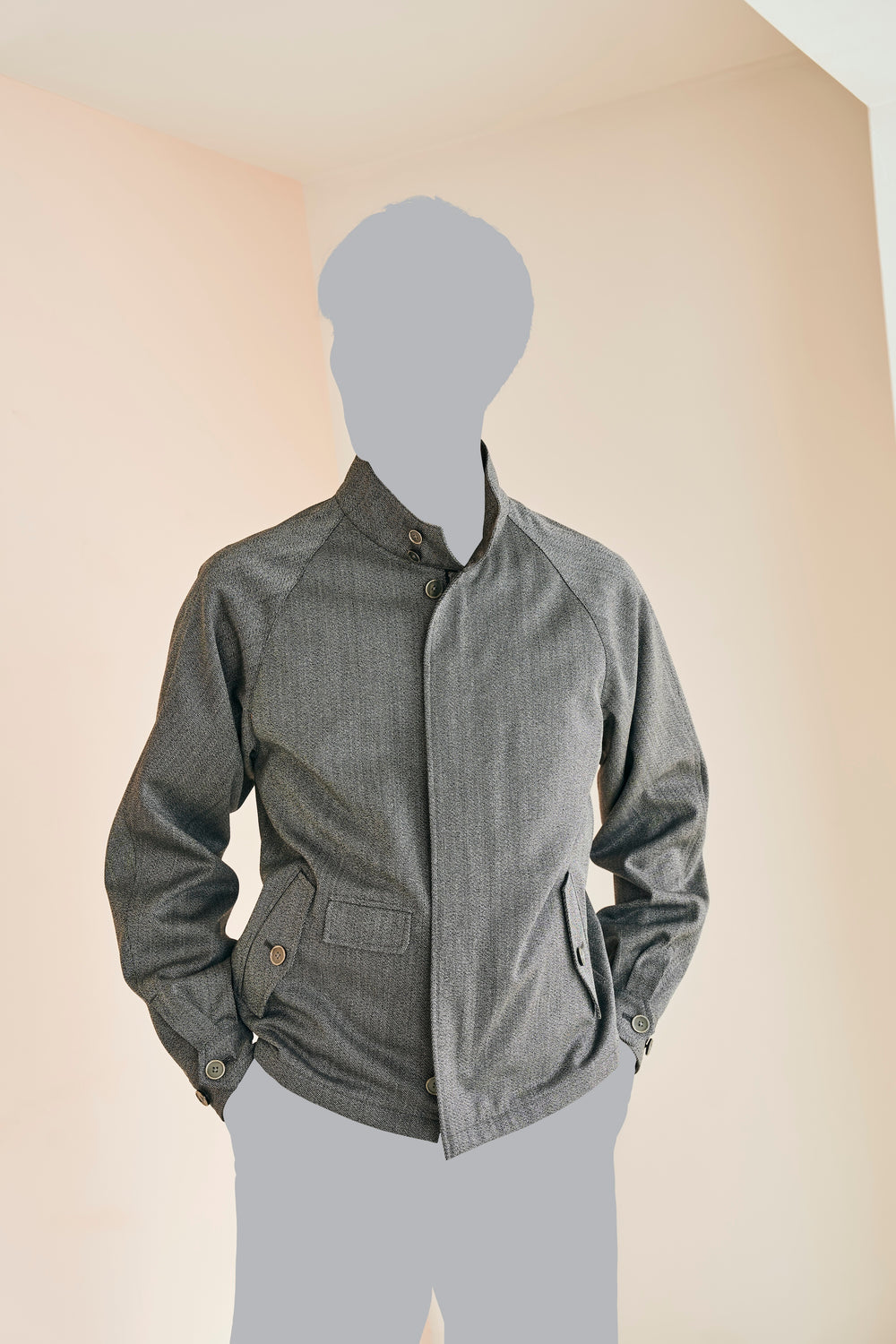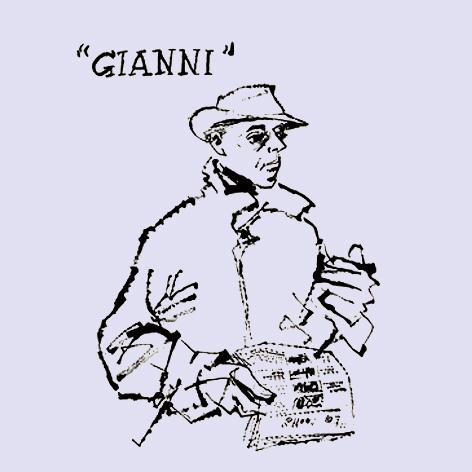 On its warp, we applied mouline yarn which is made by spinning of different material yarn. By combining several material, technique of spinning, count of yarn and weaving construction, we made less of its unique heavyness coming from clear-cut finish of coat fabric, and appropriate tension. It also has function of shower-proof.
縦糸に原料の異なる糸を撚り合わせた杢糸を使用。複数の原料、紡績方法、糸番手、織組織を組み合わせるこで、クリアカット仕上げのコート素材特有の重量感を抑え、適度なハリを持った素材感を共存させました。シャワープルーフ機能を持ちます。
Film director, Screenwriter, Editor, Short story writer (1912-2007)
GIANNI is inspired from short jacket that was worn by him when he was snap shot on 1960. Addition to impressive watch pocket and fly front, "Yoke Sleeve" which is combination of cape and sleeve and shown on military coat. Its model name "GIANNI" is came from the main character name of the film that was shot at that time.

映画監督、脚本家、編集者、短編作家(1912-2007)                                                                                            1960年の撮影現場のスナップにおいて、彼が着用しているショートジャケットをインスピレーションにしています。印象的なウォッチポケットや比翼前に加えて、ミリタリーコートに見られる、背のケープと袖が一体となった"ヨークスリーブ"を採用しています。モデルネーム"GIANNI"はそのスナップの際に撮影していた作品の主人公の役名から。
【MATERIAL】 表地(SURFACE):ウール(WOOL)100% 裏地(LINING):キュプラ(CUPRO)100%

【SIZE】
| | Length(on the back) | Nape top cuff | Chest |
| --- | --- | --- | --- |
| XS | 61 | 83.1 | 104 |
| S | 63 | 85.3 | 110 |
| M | 65 | 87.5 | 116 |
| L | 67 | 89.3 | 122 |
| XL | 69 | 91.1 | 128 |
All measurments are in centimeter(cm)
【APPROXIMATE WEIGHT FOR SIZE M】2.9kg
【BOX SIZE】82×45×13cm