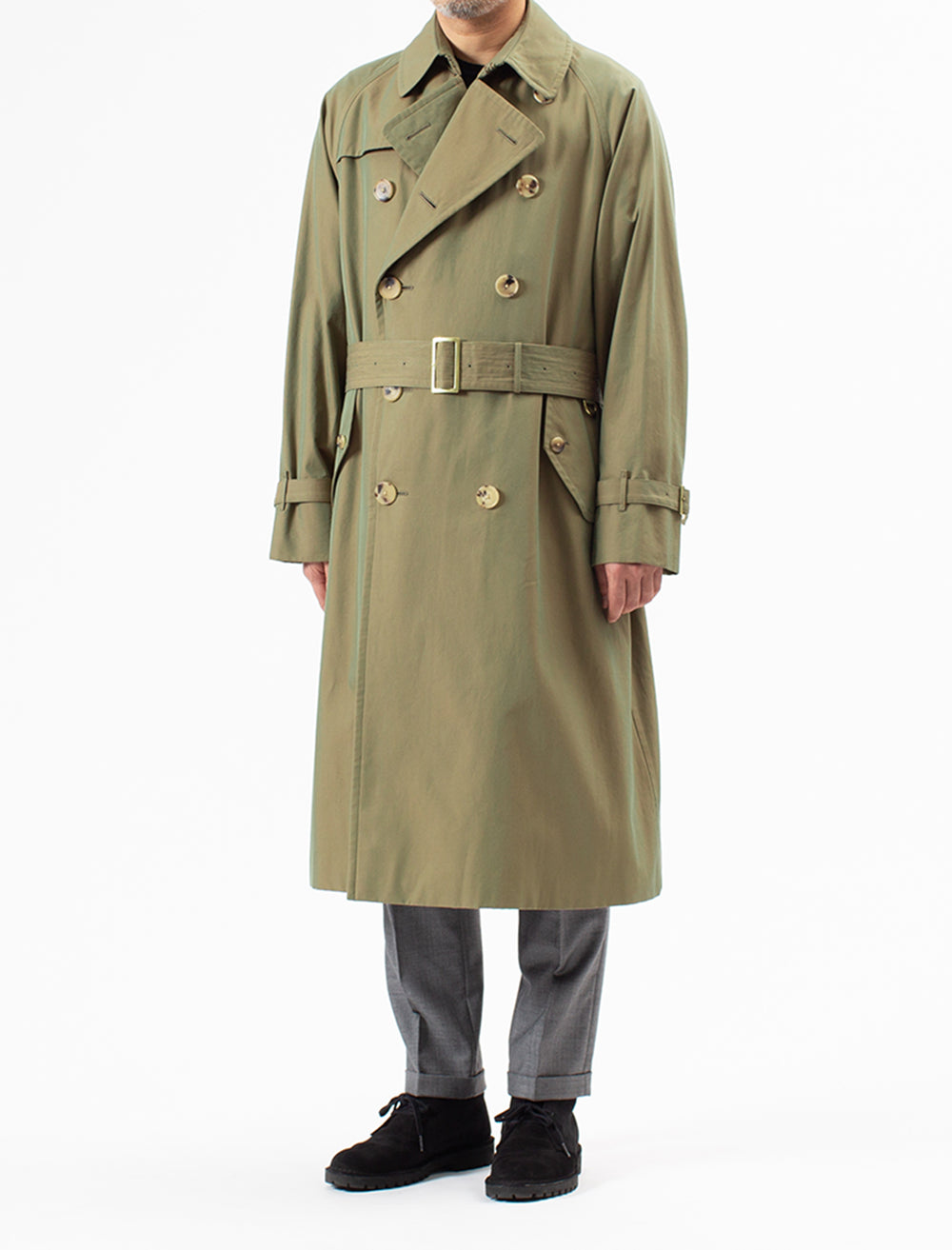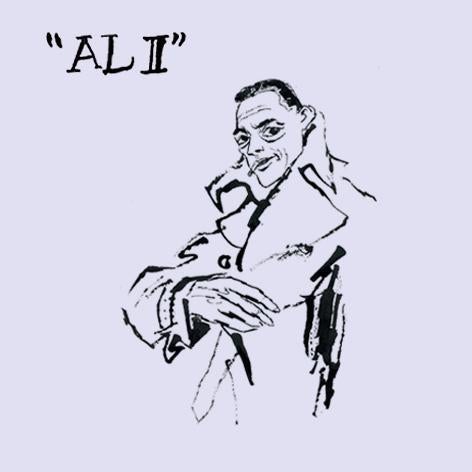 We developed yarn dyed high density gabardine with compact spinning of valuable superior grade Indian extra-long staple cotton. By using special process, it has characteristics of water repellency and breathability as well as excellent smooth and natural touch of original material.
希少なスーピマ超長綿原料を使用し、糸染めの高密度ギャバジンを織上げました。特殊な加工工程をとることで、撥水性がありながら、通気性と原料本来の素晴らしい風合いが生きた仕上がりです。
Philosopher, Author, Journalist (1913-1960) 
Based on his trench coat which has no epaulette on 1950s.
We referred from trench coat as a military garment on WW1 / WW2.
Feature: Combination of high waist position belt which does not disturb footwork and One panel raglan sleeves which widen range of motion by well devised arm hall cutting pattern.

哲学者、作家、ジャーナリスト (1913-1960)
1950年代に着用していたエポーレットの無いトレンチコートをベースにしています。
WWI/WWⅡ期のミリタリークローズとしての仕様を参照し、足裁きを妨げないハイウェストなベルト位置、工夫が凝らされたアームホールの裁断によって、広い稼動域を確保した一枚パネルのラグランスリーブ等を融合しました。
【MATERIAL】表地(SURFACE):コットン(COTTON)100% 身頃裏地(BODY LINING):コットン(COTTON)100%

【SIZE】
| | Length(on the back) | Nape top cuff | Chest |
| --- | --- | --- | --- |
| XXS | 106 | 81.4 | 104 |
| XS | 109 | 83.6 | 110 |
| S | 112 | 85.8 | 116 |
| M | 115 | 88 | 122 |
| L | 118 | 89.8 | 128 |
| XL | 121 | 91.6 | 134 |
| XXL | 124 | 93.4 | 140 |
All measurments are in centimeter(cm)
【APPROXIMATE WEIGHT FOR SIZE M】3.6kg
【BOX SIZE】82×45×13cm