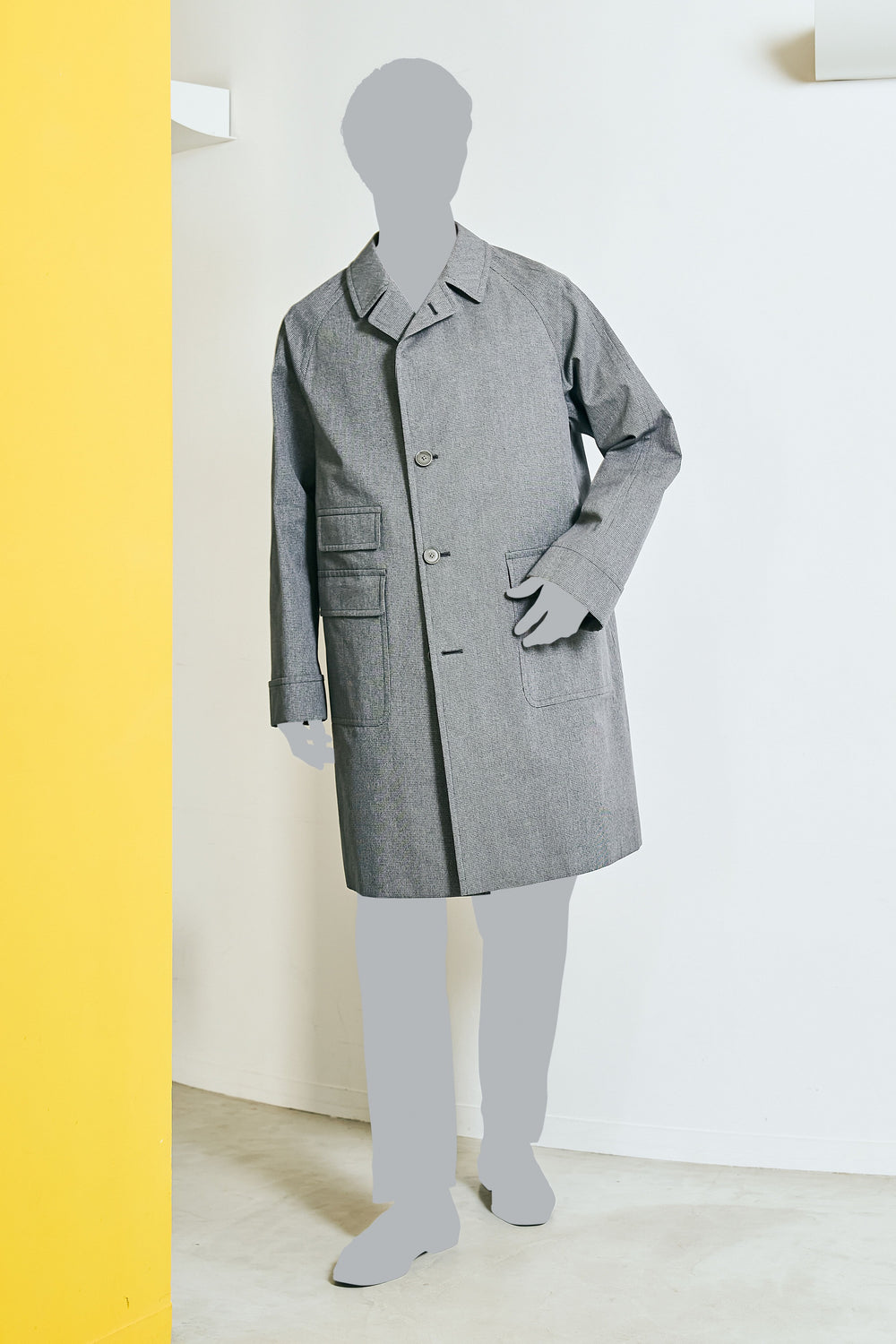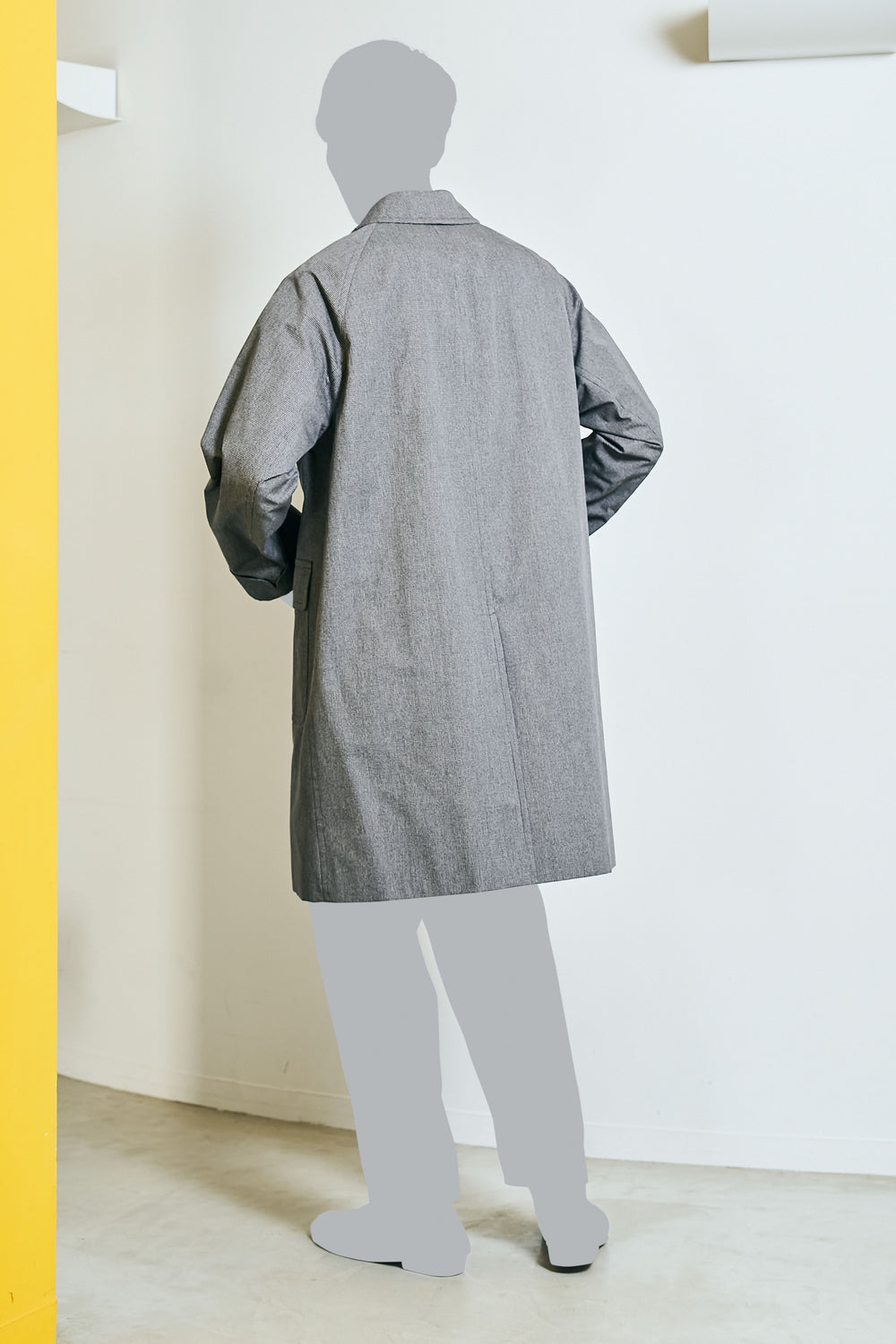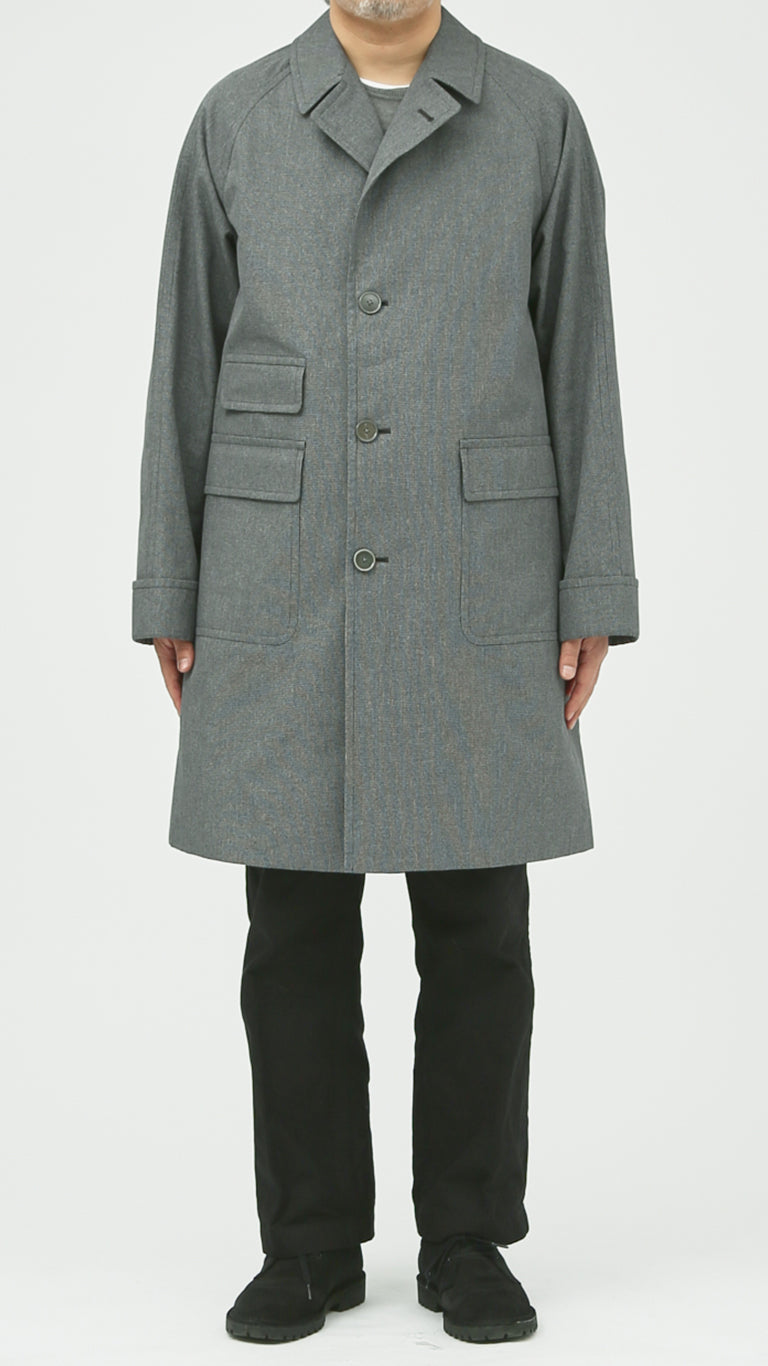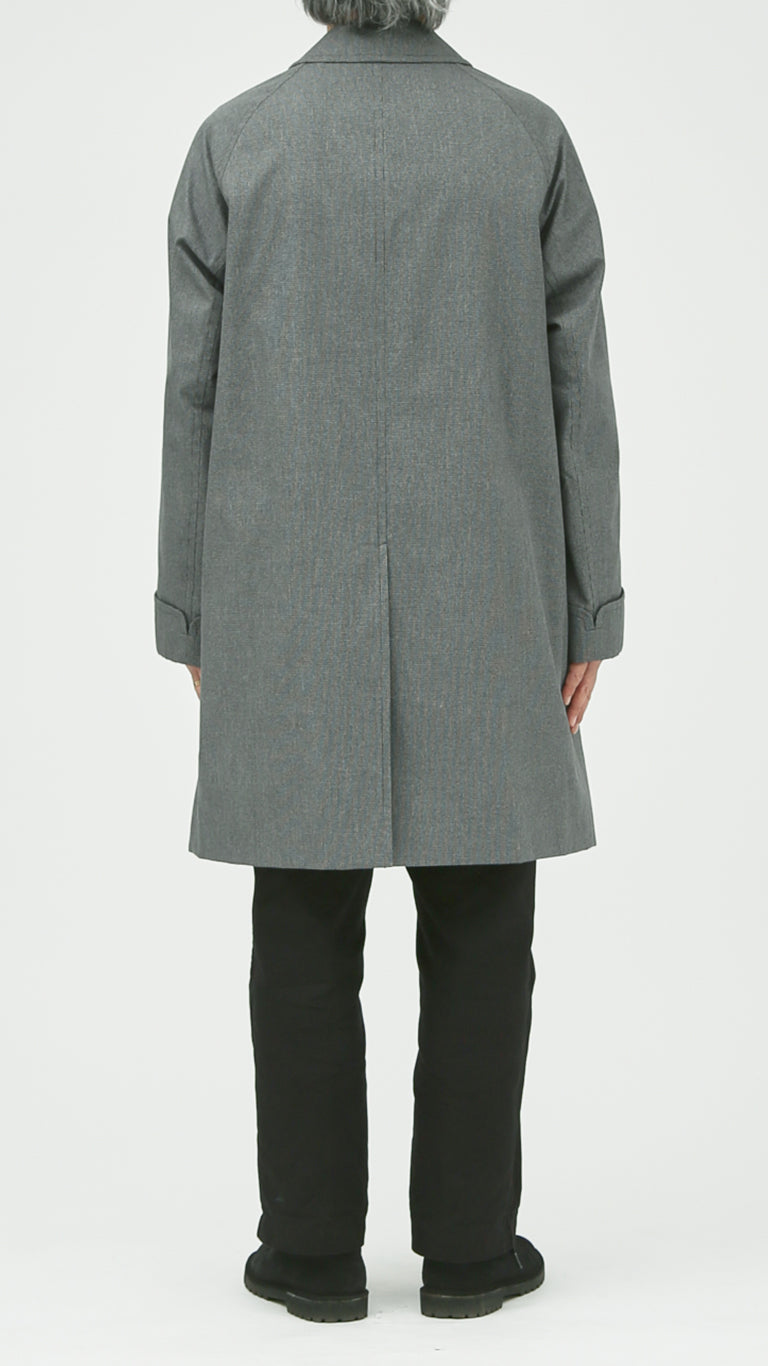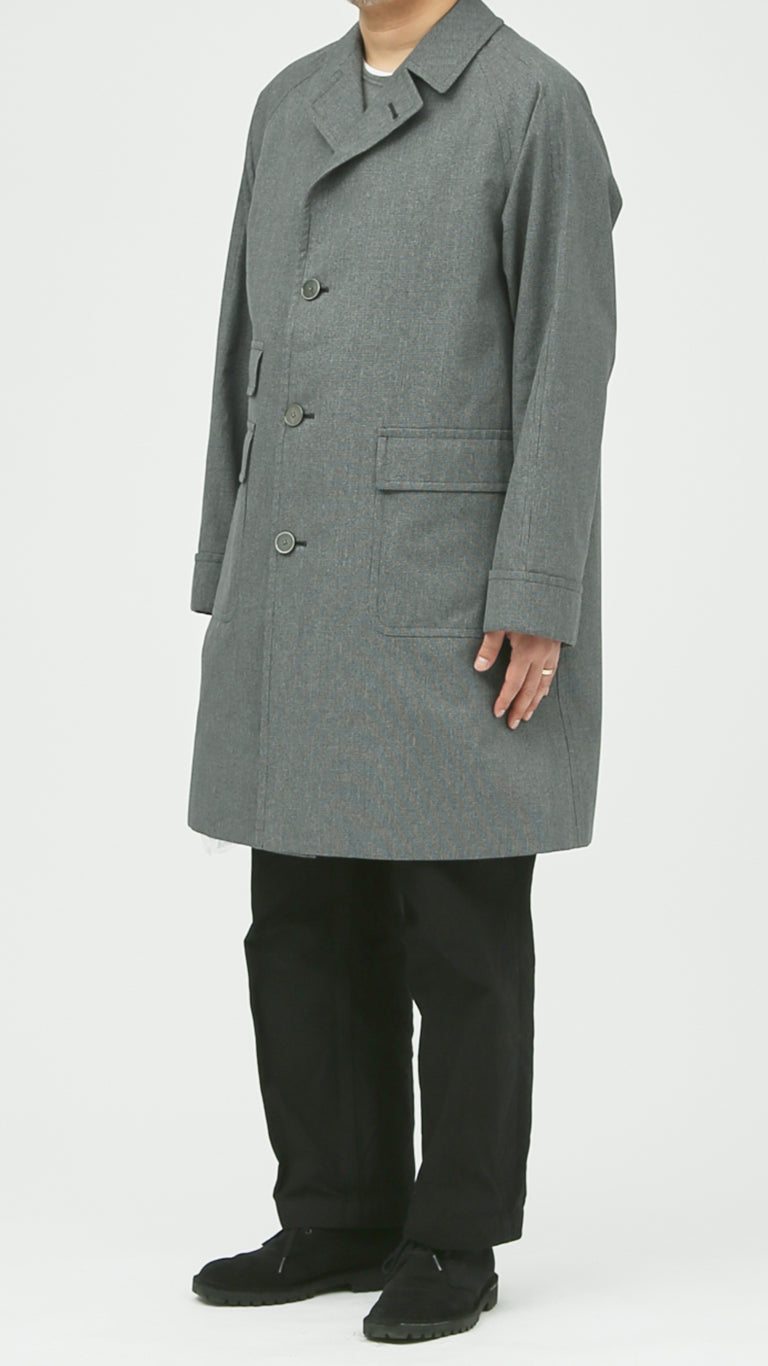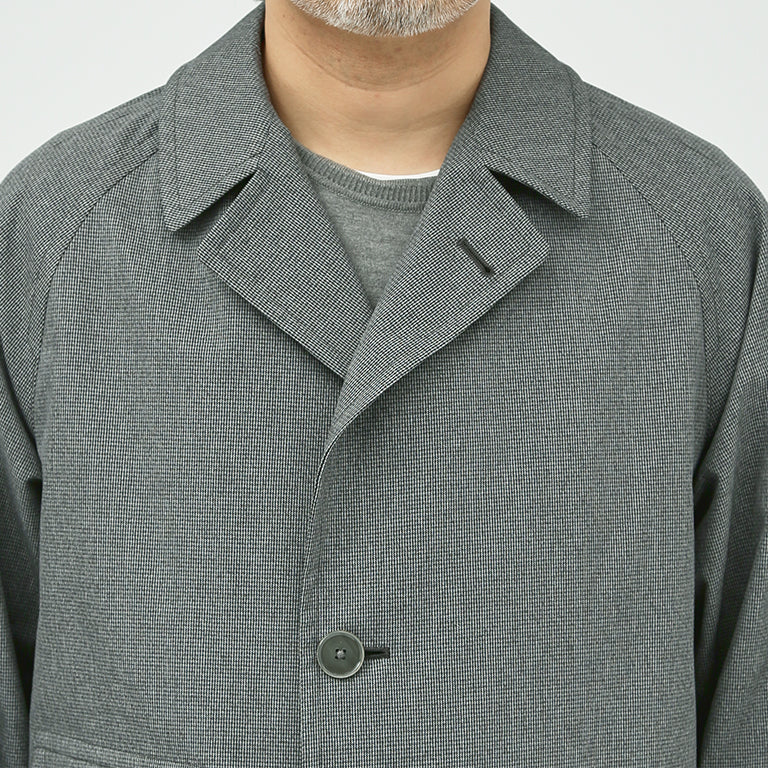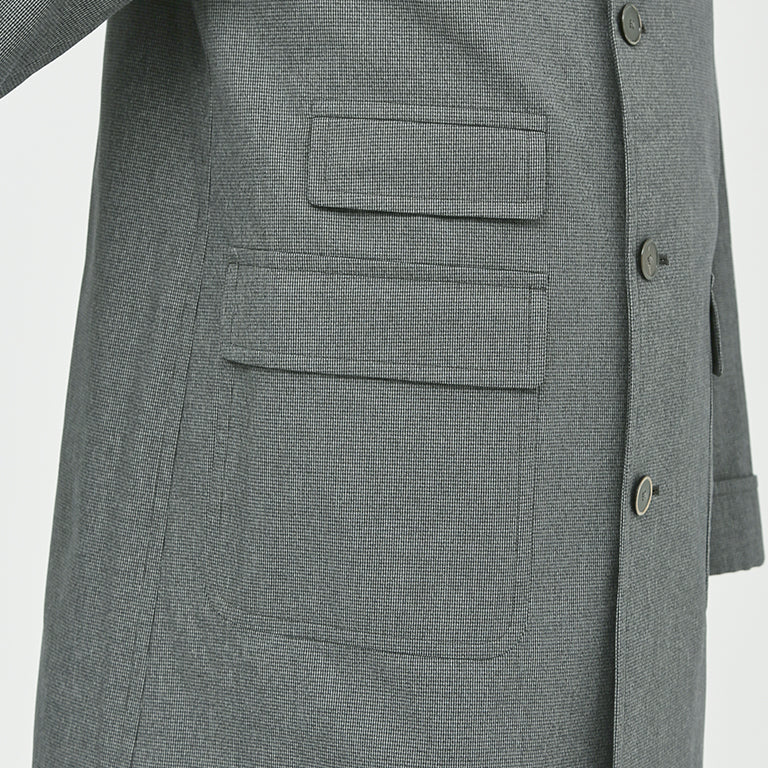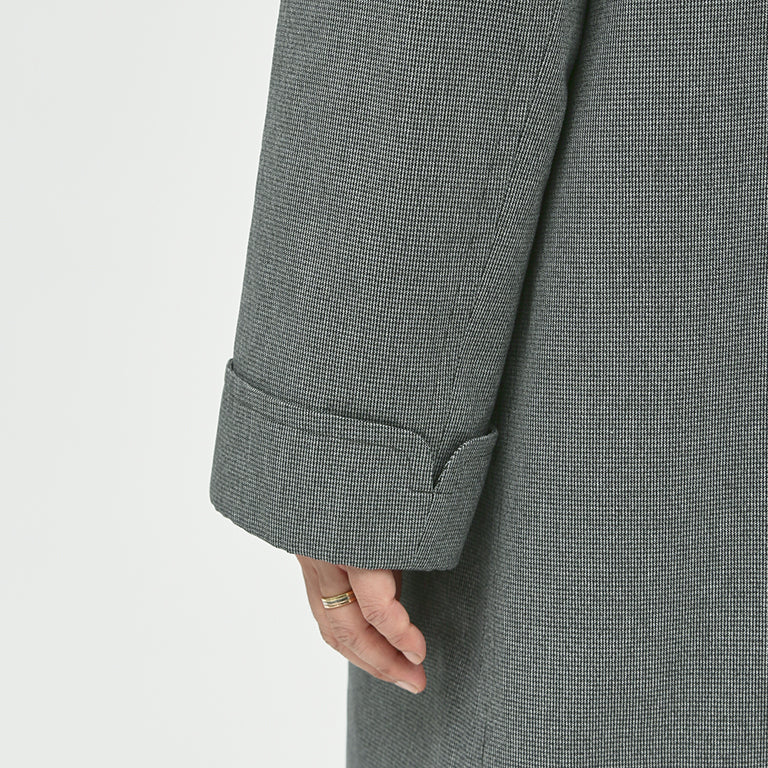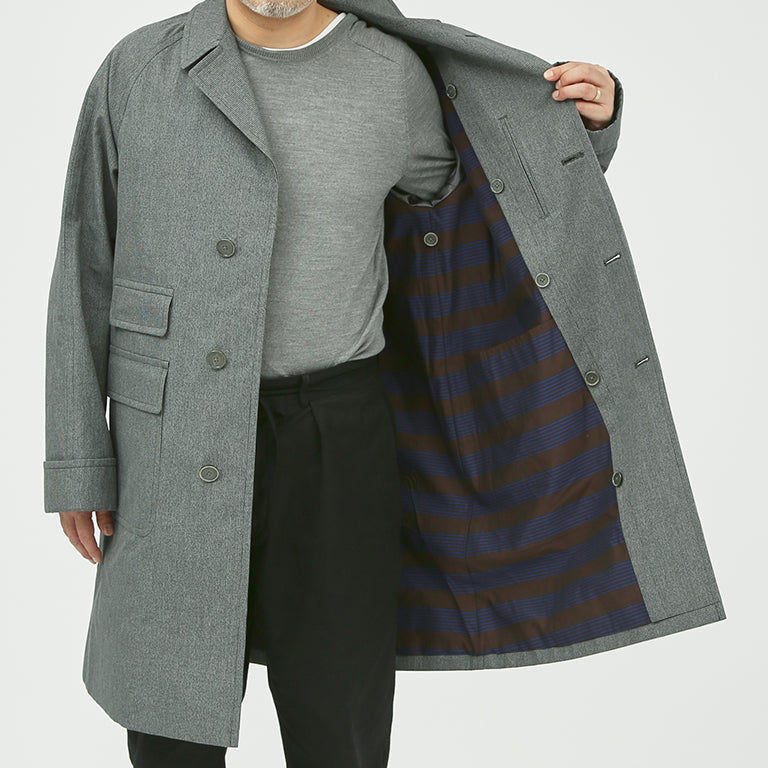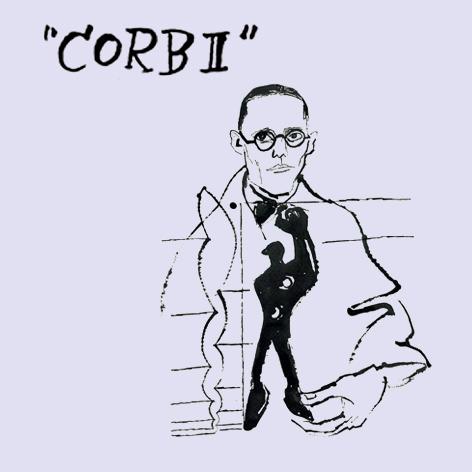 Based on COHÉRENCE Gabardine, we applied murine yarn on warp which has been made combination of different colour yarn.
COHÉRENCE Gabardine をベースに、異なる色目の糸をよりあわせた杢糸(=Murine)を縦糸に使用しました。
Architect, Urban planner (1887-1965)
CORBⅡ has features of raglan sleeves with turn-back cuff and slant flap pocket, and is based on portrait on 1927.
On CORBⅡ, it has characteristics of open button hole on front, patch pocket and ticket pocket on wait, and is set with sloping raglan sleeve which enables flexible fitting.

建築家、都市計画家 (1887-1965)
1927年のポートレートをベースに、袖口にターンバックカフスの付いたラグランスリーブと、スラントしたフラップポケットを備えています。
CORBⅡでは、フロントのオープンボタンホール、腰のパッチポケットやチケットポケットと共に、袖の広い稼動域を確保したスローピングラグランスリーブを採用し、フレキシブルなフィッティングを可能にしています。
【MATERIAL】 表地(SURFACE):コットン(COTTON)100% 身頃裏地(BODY LINING):コットン(COTTON)100%

【SIZE】
| | Length(on the back) | Nape top cuff | Chest |
| --- | --- | --- | --- |
| XXS | 89 | 81.4 | 104 |
| XS | 92 | 83.6 | 110 |
| S | 95 | 85.8 | 116 |
| M | 98 | 88 | 122 |
| L | 101 | 89.8 | 128 |
| XL | 104 | 91.6 | 134 |
| XXL | 107 | 93.4 | 140 |
All measurments are in centimeter(cm)
【APPROXIMATE WEIGHT FOR SIZE M】3.0kg
【BOX SIZE】82×45×13cm