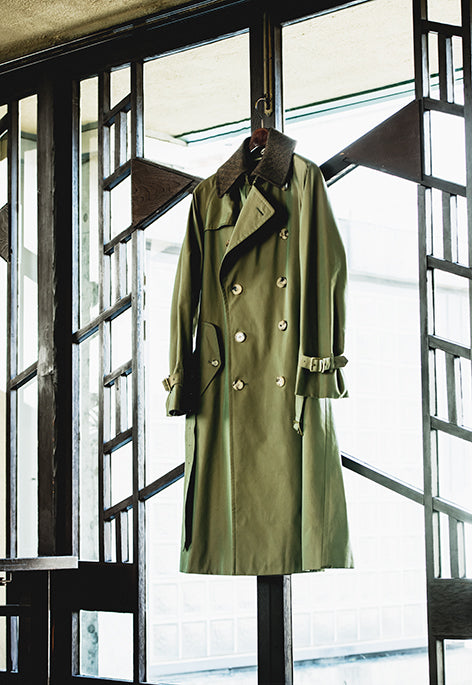 Model:AL Ⅱ
AL Ⅱ
Philosopher, Author, Journalist  (1913-1960)
Based on his trench coat which has no epaulette on 1950s.
We referred from trench coat as a military garment on WW1 / WW2.
Feature: Combination of high waist position belt which does not disturb footwork and One panel raglan sleeves which widen range of motion by well devised arm hall cutting pattern.
哲学者、作家、ジャーナリスト (1913-1960)
1950年代に着用していたエポーレットの無いトレンチコートをベースにしています。
WWI/WWⅡ期のミリタリークローズとしての仕様を参照し、足裁きを妨げないハイウェストなベルト位置、工夫が凝らされたアームホールの裁断によって、広い稼動域を確保した一枚パネルのラグランスリーブ等を融合しました。