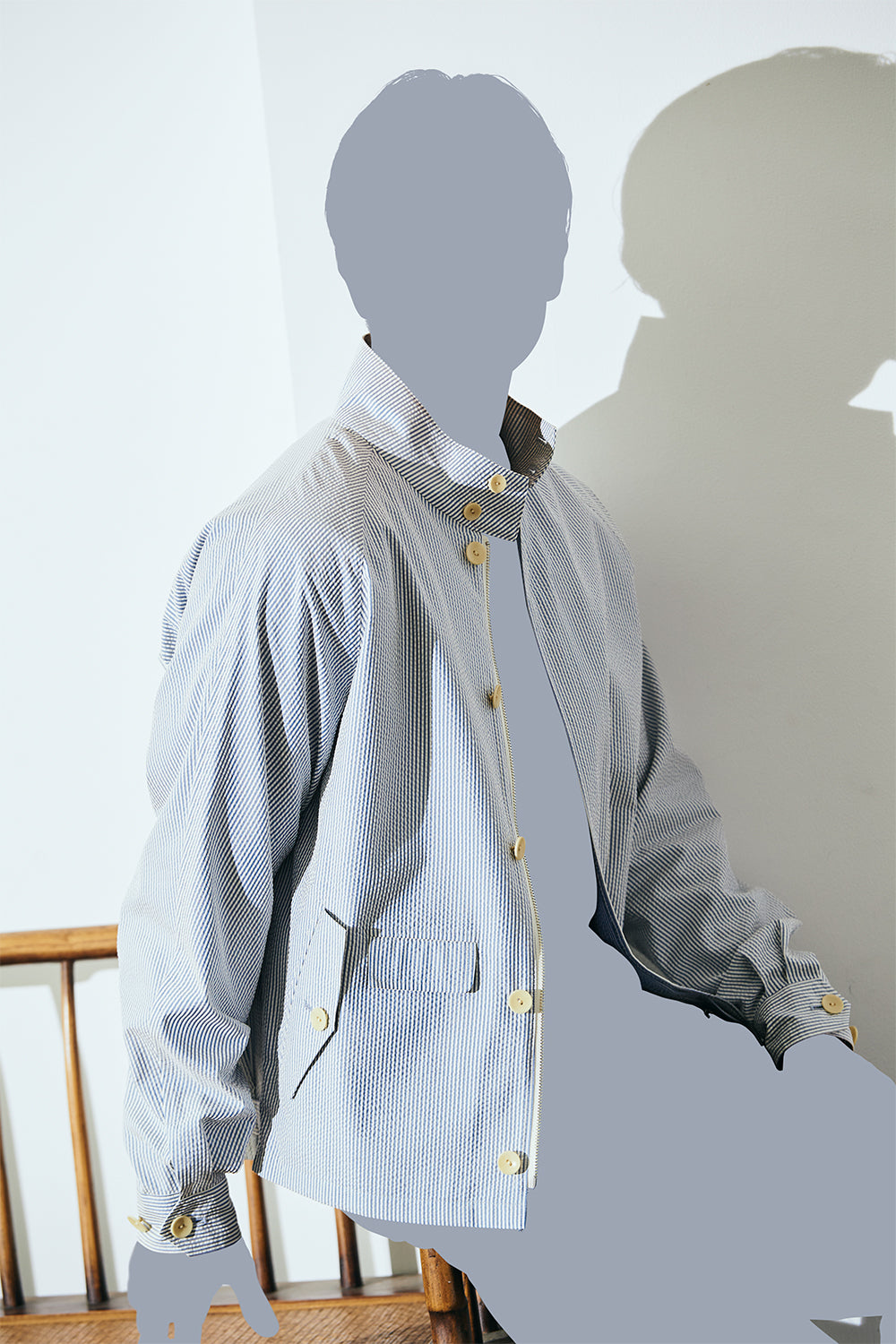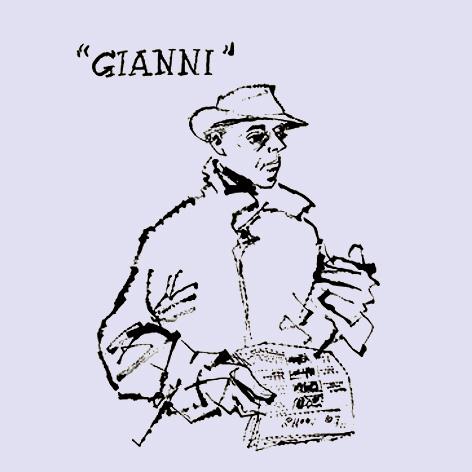 Model:GIANNI
GIANNI
Film director, Screenwriter, Editor, Short story writer (1912-2007)
GIANNI is inspired from short jacket that was worn by him when he was snap shot on 1960.
Addition to impressive watch pocket and fly front, ""Yoke Sleeve"" which is combination of cape and sleeve and shown on military coat.
Its model name "GIANNI" is came from the main character name of the film that was shot at that time.
映画監督、脚本家、編集者、短編作家(1912-2007)
1960年の撮影現場のスナップにおいて、彼が着用しているショートジャケットをインスピレーションにしています。
印象的なウォッチポケットや比翼前に加えて、ミリタリーコートに見られる、背のケープと袖が一体となった"ヨークスリーブ"を採用しています。モデルネーム"GIANNI"はそのスナップの際に撮影していた作品の主人公の役名から。