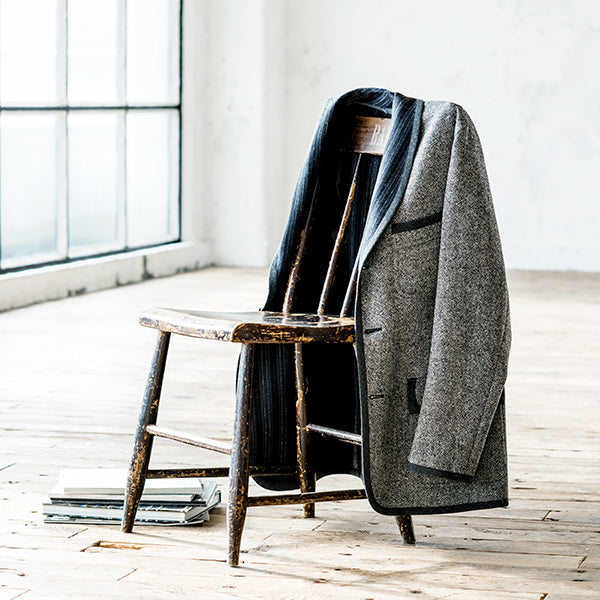 Model:HENRI III
HENRI III
Painter, Printmaker, Sculptor, Draughtsman (1869-1954)
HENRI is inspired by his portrait in his atelier on 1944.
It is combined of his shawl collar gown and smoking jacket on same time era.
We made its impressive curvy shoulder silhouette with unique cutting of which body and shoulder part are made into one panel.
画家、版画家、彫刻家、製図家 (1869-1954)
1944年、アトリエでの彼のポートレイトにインスピレーションを得ています。
彼が身に着けているショールカラーのガウンと同時代のスモーキングジャケットを融合しました。
その丸みをおびた印象的な肩のシルエットを、身頃と袖を一枚パネルとしたユニークな裁断で表現しました。