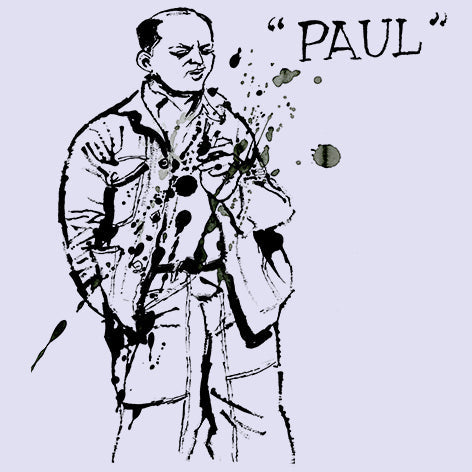 Model:PAUL
PAUL
Painter (1912-1956)
On the procedure of drawing, he preferred to tack the unstretched canvas on the floor, walk around it, sometimes put knees on it, work from the four sides and literally be in the painting.
On his work, from many of snap pictures, we see that he preferred to wear work trousers (eg, logger pants, denim pants, etc).
Based on those, we investigated those items at that time and mixed.
画家 (1912-1956)
キャンバスをアトリエの床に留め付け、その周りを歩き回り、時としてその上に膝をついて、文字通り"絵の中にいる"ような感覚を好んでいた彼は、その制作作業時にはロガーパンツやデニムパンツ等を好んで身に着けていたことが多くのスナップから確認できます。
それらをモチーフに、当時のアイテム達をリサーチし、融合しました。